Valen Fiore


(Japanese:ヴぁれんふぃおれ )


NAME INTERPRETATION:
ヴぁれん (Vu~aren; Valen) - Regular name
ふぃおれ (Fiore) - Regular surname

TYPE: Moriloid (UTAUloid)
MODEL: 01
GENDER
Male
VOICE RANGE
A3-F4
RELATED CHARACTERS

Valencei Fiore
(Sister and mirror self) 
Nikki
(Friend) 
Nikolai
(page coming up) 
Royann Taylour
(Adopted brother) 


AGE
19
GENRE
Any
HOMEPAGE
Here
WEIGHT
63Kg
CHARACTER ITEM
Thyme
CREATOR
HEIGHT / MEASUREMENTS
1.83 m
VOICE SOURCE
Mocha
PICTURE LINK LIST
Coming up
BIRTHDAY
March 19th
LIKES

The forest, summer, herbs, deer, mori fashion, his sister, frogs

MEDIA LIST
Soundcloud
Twitter bot
RELEASE DATE
April 20th, 2014
DISLIKES
Birds, Nikolai, people being mean to Valencei
SIGNATURE SONG
Without Wings [CV]
Rotten Boy, Grotesque Romance [VCV] 

PERSONALITY: 
At first sight he looks shy and quiet to most people. He's a kind person but gets annoyed very easily. He doesn't handle compliments well and gets really flustered most of the time. People call him a tsundere even though he's not.
Character Design
Edit
Hair color: Light, pale green
Eye color: Sandy beige
Shirt: Short sleeved white button up shirt, sleeveless light pale brown robe with dark green on the inside. The robe is being held together by an olive green ribbon.
Gloves: Ashy brown
Pants: Brown shorts with gold buttons
Legs: Brown boots, olive green thigh highs
Extra: Has a leaf-shaped birthmark at the back of his neck. He got attacked by a bird once and because of this he wears an eyepatch, a scar is still visible. His headset is shaped like branches with a small vine functioning as the microphone.
Nationality: Italian

Catchphrases
Edit
"Don't touch me you pervert!"
"Is.. Is that a bird."
Voice Configuration
Edit
Valen is the default voice of this voicebank. To get his sister Valencei,
change the flag to g-25. He has an European accent, or so I've heard. 
CV voicebank is encoded in Hiragana and Romaji.
VCV voicebank is only encoded in Hiragana.

CV
CV contains all common syllables.
Romaji file names with Hiragana aliases.
Download: click
VCV 
Contains all common syllables. I have not yet found all the missing ones but I'm still looking into it.
Default R syllables are "rolling R's", please add a 2 to the syllable to make it sound more like a L (for e.g. lalala parts).
5-mora, not yet fully oto-ed. 
Download coming soon!

Recommended resampler for lower songs: vs4u for VCV, EFB-GT for CV
Recommended resampler for higher songs: bkh01 for both VCV and CV
Recommended flags: Unknown
He got attacked by a bird once. We don't talk about that.
Very close with his sister Valencei.
His neck and shoulders are very sensitive.
his hair reaches into infinity i dont know anymore
Thinks Nikolai is disgusting and a nerd.
(secretly has a crush on Nikolai) (don't tell him)
His official getup is the one in the reference drawing, but his casual clothes vary between oversized cardigans or just plain tanktops. Every piece of clothing he owns fits in the mori fashion category.
Dislikes singing high pitched songs.
Usage Clause
Edit
You are free to cover any song you wish, no matter what the subject or message is.
Except songs that support racism, homophobia, transphobia, or any other discrimination/offensive matter.
If you ignore the rule above I will be so upset at you
It is not allowed to make money in any way by using this voicebank.
Please do not edit this voicebank and claim it as your own (so no pitchbending or other edits).
Don't copy/steal the character designs.
Credit me when you upload a cover!
Please tag any covers you upload with "Valen Fiore", "Mochamisu" or "Seiunara", which is my old username. I would love to see what you create!
Concept Art
Edit
Click images for fullview.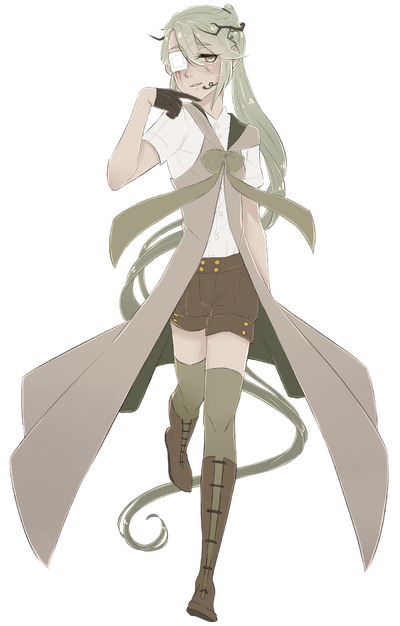 This article has been written by the creator of Valen Fiore. 
Please do not change any info.